SfeirLab Photonics
Ultrafast and Optoelectronic Spectro

s

c

o

p

y
The technology of generating and using light and other radiant energy forms, photonics is best known for fiber-optic communications, but its potential in a wide range of fields of applied science is vast: from diagnosing cancer without a biopsy to detecting bioterrorism. Researchers also use photonics to explore areas such as plant photosynthesis to advance basic scientific knowledge.
Photonics was chosen as an ASRC flagship initiative because it has become a strength for CUNY —an area that has been expanded over the last several years through the University's "cluster hiring" initiative in the sciences— and because it offers unusual potential for collaboration across disciplines.
Photonics research encompasses biology, medicine, physics and technology fields such as computer display and lighting, as well as the futuristic fields of quantum information processing and quantum encryption, in which data reside on single photons, which are to light what electrons are to electricity.
Andrea Alù, renowned engineer and photonics researcher, is the founding director of the Photonics Initiative.
Find out about current research projects at SfeirLab Photonics.
Charge and Spin Correlations in Organic Materials

Nanostructured Energy Conversion Devices

Next Generation Ultrafast Spectroscopy Methods
Read about the latest news and events happening around SfeirLab Photonics and the ASRC
Meet the current team members and alumni from SfeirLab Photonics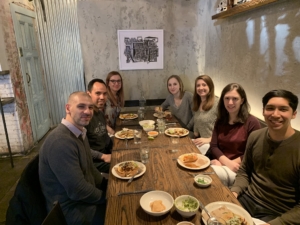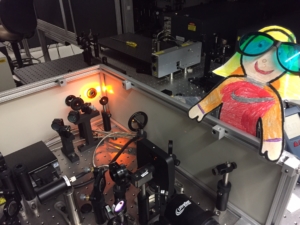 Read accepted and published research papers or other publications from SfeirLab
Learn about available facilities within the Photonics Initiative.
The Photonics facilities at the ASRC are ideally suited to welcome and foster such challenging interdisciplinary science, offering a highly interactive environment where the best science can take place. Our laboratories host state-of-the-art equipment spanning kilohertz to petahertz in operational frequencies, with a range of sources suitable from ultra-sensitive to high-power measurements. These broad capabilities create unique setting to explore wave-matter interactions at the highest level.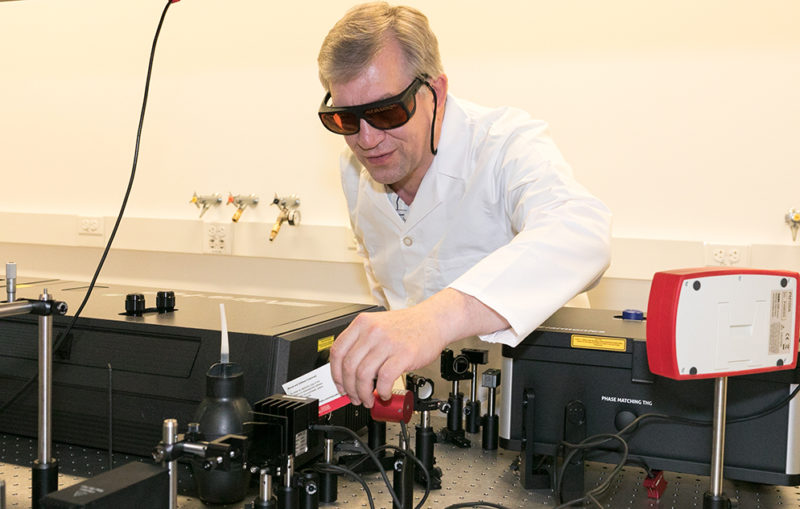 The Photonics Core is a shared-user facility offering several lasers, light sources, measurement instruments as well as optical and mechanical hardware to support photonics research.
A laboratory support room is available with mechanical tools, allowing users to rapidly create experimental setups. The facility also maintains several photonics-related software packages for computational work.
The Radio Frequency and Millimeter-wave (RF/mm-wave) Core is a shared-user facility.
RF/mm-wave includes the Electronics Fabrication Facility and the Measurement Facility
Custom Software Development
The facility maintains several photonics-related software packages for computational work.
We also do custom software programming for specialized control of our research projects using state of the art techniques.
SfeirLab Photonics
Ultrafast and Optoelectronic Spectroscopy
Advanced Science Research Center at the Graduate Center of the City University of New York
SfeirLab Photonics
Advanced Science Research Center
85 St. Nicholas Terrace, 2nd Floor
New York, NY 10031